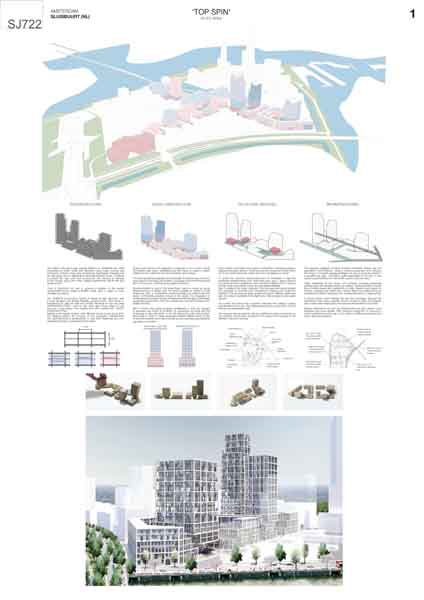 This plan is convincing as it delivers the best organization of the ground floor. The design and organization of the lower levels of the tapered towers bring quality and spatial and functional diversity to the public space. The design enhances porosity and interaction between the plinth and the towers, where the core program is organized. The massing of the high-rise elements and the distribution of different typologies within these elements respond well to the surroundings.
The design approach demonstrated in the project could be establish urban design guidelines. The façade design offers a lot of flexibility and creates nice possibilities for gardens to be positioned behind the facades. It's a clever building scheme with double height units where all kind of uses could be possible. A phased development is easily possible.
The jury is convinced by the strong public space ideas and because the proposal responds well to the brief. There is some discussion on the singular identity of the over-arching superstructure which is a strength but also a potential weakness if applied to the whole site.